You are here

Joseph Kelly, MSFS
Joseph Kelly, MSFS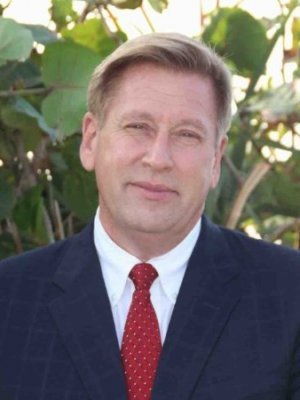 Joe Kelly founded JMOD Financial Services to make a difference in the lives of his clients. When dealing with the deaths of his parents a few years ago, he re-evaluated what mattered to him in his work as a financial advisor, and he realized that what he missed was a truly personal relationship with his clients. Now, that's a primary focus in his new firm.
Joe worked for TIAA-CREF for almost 19 years, starting out as an individual consultant where he worked with hundreds of academics – often on campus – to help them understand their retirement and pension plans. Later, as a senior individual consultant and consultant officer, he advised university administrators as well as academics, physicians, researchers and executives at some of TIAA-CREF's most prominent clients at Cornell University, Syracuse University, University of Rochester and the State University of New York (SUNY).
In 2004, Joe went through the first Wealth Management Advisor training class and upon graduation was hand-selected as one of TIAA-CREF's first wealth management directors. From 2005 to 2013, he hired, trained, and developed numerous wealth management advisors throughout much of the northeast and southeast United States. Joe's leadership, energy, and passion for the business translated quickly to his teams' early success in wealth management. Moreover, many of his former advisors have developed and are recognized as some of TIAA-CREF top wealth management advisors in the country. One such advisor, Frank Del Busto, is now partnering with Joe at JMOD Financial Services.
While at TIAA-CREF, his accomplishments included serving on the investment and advice team that would eventually select the advice provider for the company. A few of the advice providers he evaluated were Morningstar, Guided Choice, Financial Engines, and Ibbotson. It was during this time that he became familiar with Dimensional Fund Advisors (DFA) mutual funds, which JMOD Financial Services now offers to clients. His last position prior to launching his own firm was as a branch manager for TD Ameritrade in Manchester, N.H.
Joe has published several articles on financial planning and performed investment research as well. Both his writing and research have been praised by top advisors and academics.
Joe served his country as a United States Navy Lieutenant Commander and supply corps officer, retiring in 2005. He holds a Master of Science in Financial Services (MSFS) from the American College in Bryn Mawr, Penn., and a Bachelor of Science in Finance from St. John's University, Jamaica, N.Y.
Joe now lives in Wellington, FL. He advices professors, physicians and retirees in New York, Pennsylvania, North Carolina and Florida.
---