You are here

Individuals
Individuals
Why Do You Need a Financial Planner?
It Doesn't Pay to Be an Average Investor
No one likes to think of him or herself as just average. And being an average investor could cost you. According to DALBAR's annual Qualitative Analysis of Investor Behavior report the average investor's return was 4% less, on an annualized basis, than the S&P 500 Index. Conservative investors fared even worse with a return 5% less, on an annualized basis, than the Barclay's Aggregate Bond Index.
Why the Average Investor Tends to Underperform the Indices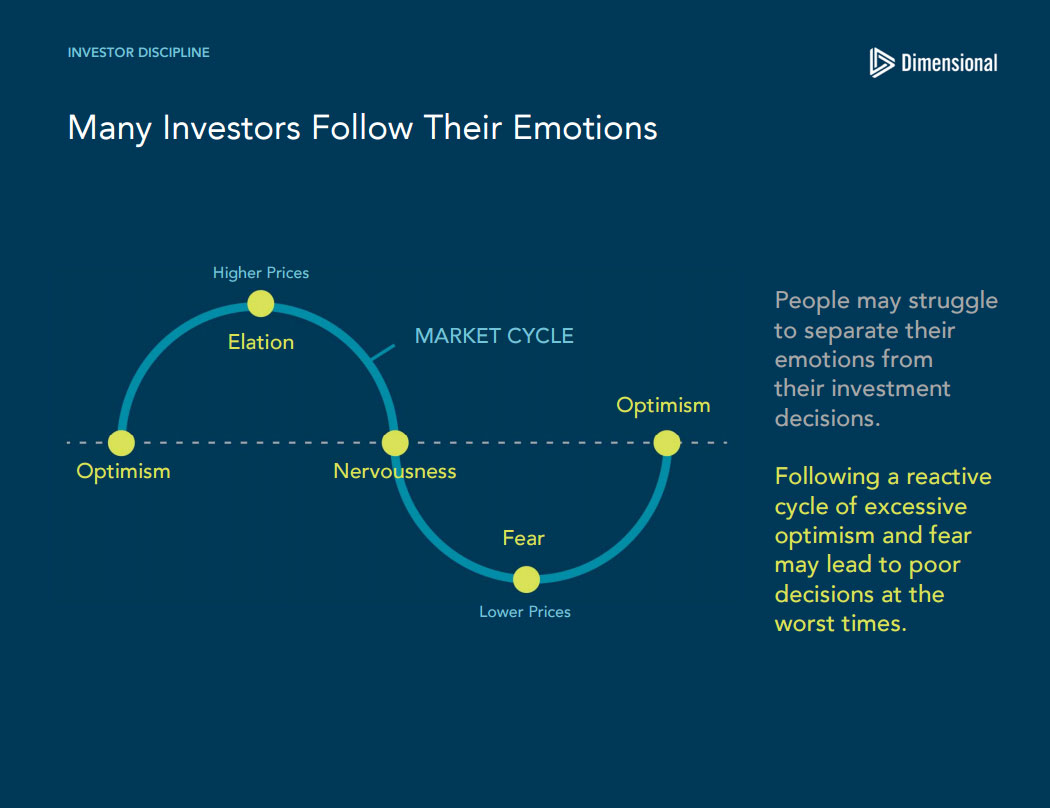 Academic research has repeatedly evidenced the futility of market timing. However, people still pay attention to the market noise—the financial news sound bites, brokerage firms' forecasts, movement in interest rates or the dollar, or even the price of gold. If you don't filter the noise, it may lead to poor decision making. Being a disciplined investor can be rewarding, and we can help.